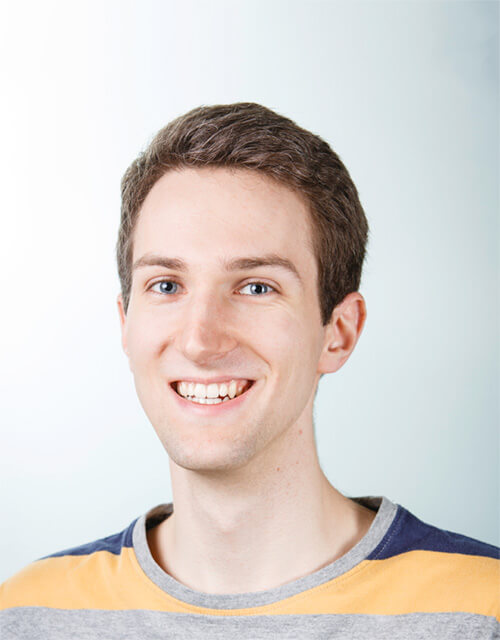 About


Thomas Ebert
Interaction Designer
Web developer &
Digital Technologist
Hello, my name is Thomas Ebert. I am passionate about analysis of, creating concepts for, designing and developing interactive systems of all kind.
From 2013 to 2017 I was a student of the program »Interaction Design« at University of Applied Sciences Osnabrueck in Germany. The focus of the bachelor program is on Design, Technology and User Experience. I finished with a Bachelor of Arts degree.
Personally, I am fascinated by developing web-based systems – for instance modern websites and web applications.
What can I do?
Fields
Web- and App-Development
Performance analysis
Infrastructure and Hosting
Technical & Design consultancy
Usability and User Experience
Design
Interfaces & Apps
Responsive apps
Interactive installations
Printlayouts
My favorite technologies
JavaScript / Node.js
HTML5 & CSS3
PHP
Swift
C#
Special Software skills
Adobe Software-Suite
esp. InDesign, Illustrator, Experience Design, Premiere Pro
Sketch, Axure RP
Git, Gitlab & GitHub
Docker
Testing and using new tools and concepts, if compatible with the project, is part of my daily routine just like the typical technology mentioned above.
Timeline
Developer
at Knöw, Aarhus, Denmark
Developer and Digital Technologist
at usability.de, Hanover, Germany
Bachelor of Arts, Interaction Design
University of Applied Sciences,
Osnabrueck, Germany
Frontend Developer Intern
at Designit Aarhus, Denmark
Studies in Bachelor program
»Media & Interaction Design«,
University of Applied Sciences,
Osnabrueck, Germany
Freelance work as Designer, Web ­Developer and technical consultant.
I find it a wonderful experience to work together on a great project, to see it grow as well as growing personal interests and skills together. Therefore, I am absolutely into the Open Source projects Nextcloud and WordPress, that are a huge part of my work day and to which I can contribute small parts of the whole puzzle.
You know about my skills now.
So what can I do for you?